Published by Irène Nordgren on 11 Maj 2018
Apropå att Donald Trump sagt upp USA KÄRNVAPENAVTAL med Iran.
BBC
"Iran nuclear deal: Key details"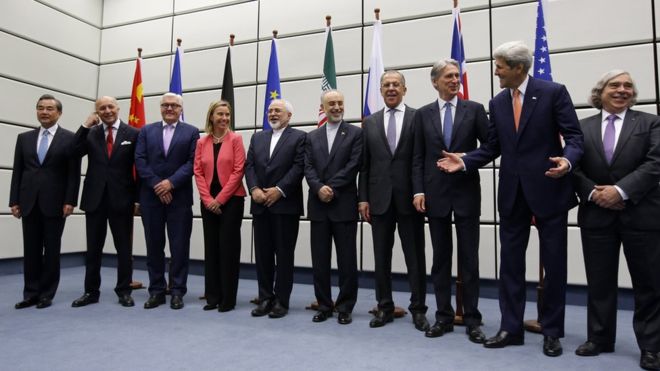 "In 2015, Iran agreed a long-term deal on its nuclear programme with the P5+1 group of world powers – the US, UK, France, China, Russia and Germany."
http://www.bbc.com/news/world-middle-east-33521655

// Irène
PS Det är hög tid att tala om vad Israel har för sig när det gäller kärnvapen.
Hör och läs hur Netanyahu 1 maj i direktsändning i CNN slingrar sig på en rak fråga JA eller NEJ om Israel har kärnvapen ?

"CNN's Chris Cuomo attempted to match wits with Israeli Prime Minister Benjamin Netanyahu on "New Day" Tuesday and tried to nail down whether or not Israel has nuclear weapons.
"A 'yes-no' question for you," Cuomo said. "You know where I'm going with this. Does Israel have nuclear capabilities and nuclear weapons, yes or no?"
"We've always said that we won't be the first to introduce it, so we haven't introduced it," Netanyahu replied.
"That's not an answer to the question. Do you have them or do you not?" Cuomo asked.
"It's as good an answer as you're going to get," Netanyahu said. "Iran said they don't have this nuclear weapons program and Iran calls daily for the annihilation of my country. We don't do that."
Cuomo admitted Iran has a reputation for being dishonest but continued to press the prime minister about his country's nuclear program.
http://dailycaller.com/2018/05/01/cnn-chris-cuomo-netanyahu-nuclear-capabilities/

The Guardian 2014 om Israels hemliga kärnkraftsarsenal i Dimona i Negevöknen
"The truth about Israel's secret nuclear arsenal
Israel has been stealing nuclear secrets and covertly making bombs since the 1950s. And western governments, including Britain and the US, turn a blind eye. But how can we expect Iran to curb its nuclear ambitions if the Israelis won't come clean?"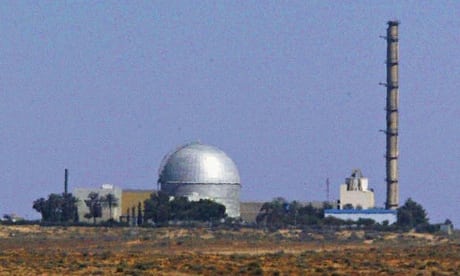 Dimona
https://www.theguardian.com/world/2014/jan/15/truth-israels-secret-nuclear-arsenal
Visselblåsaren Mordechai Vanunu fick 18 års fängelse för att 1988 ha avslöjat topphemliga kärnkraftsforskningscentret i Dimona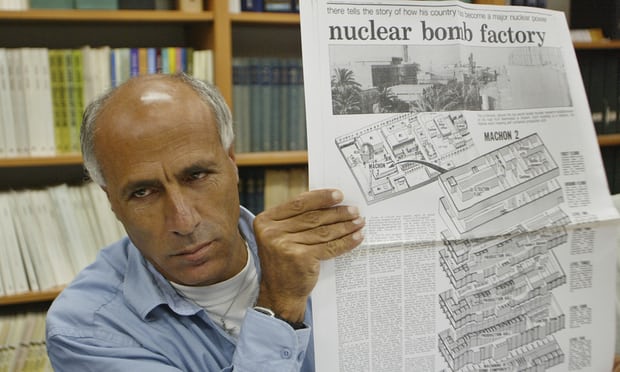 https://www.theguardian.com/world/2018/mar/28/mordechai-vanunu-israel-spying-nuclear-1988