Published by Irène Nordgren on 01 Feb 2016 at 08:51 e m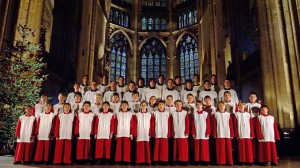 Kardinal Müller – prefekt för Troskongregationen- anklagas för att  under sin tid som biskop i Regensburg 2002-2012 systematiskt ha förhindrat utredningar av  fall av sexuella övergrepp i Regensburgs världsberömda pojkkör  Regensburger Domspatzen.

"In a long interview in the German weekly Die Zeit, former chairman Fritz Wallner described how Müller, who was Bishop of Regensburg from 2002-2012, and his vicar-general, Fr. Michael Fuchs, "systematically" prevented abuse cases from being investigated and calls for Fuchs, who is still vicar-general of Regensburg, to step down."
http://ncronline.org/news/accountability/former-diocesan-leader-alleges-m-ller-thwarted-investigation-choir-boy-abuse
Fritz Wallner fd ordförande för en lekmannaorganisation i Regensburg intervjuas i Die Zeit och kräver generalvikariens avgång.
Georg Ratzinger -bror till B16- var kapellmästare för Regensburger Domspatzen 1964-1994 har 2014  bett om förlåtelse och erkänt kunskap om kroppsliga bestraffningar men nekar till att ha känt till sexuella övergrepp.
Fritz Wallner tillfrågas om det är trovärdigt. Nej ! svarar Fritz Wallner som håller med åklagaren som utgår ifrån att att Georg Ratzinger har känt till också sexuella övergrepp inom pojkkören.
http://www.zeit.de/2016/03/regensburger-domspatzen-knabenchor-gewalt-missbrauch
// Irène
PS I januri 2015 visades en dokumentären "Sins Committed Against Choir Boys" i bayersk TV vilket föranledde att stiftet Regensburg beslöt om en oberoende utredning.

Leave a Reply