Published by Irène Nordgren on 11 jun 2019 at 10:55 e m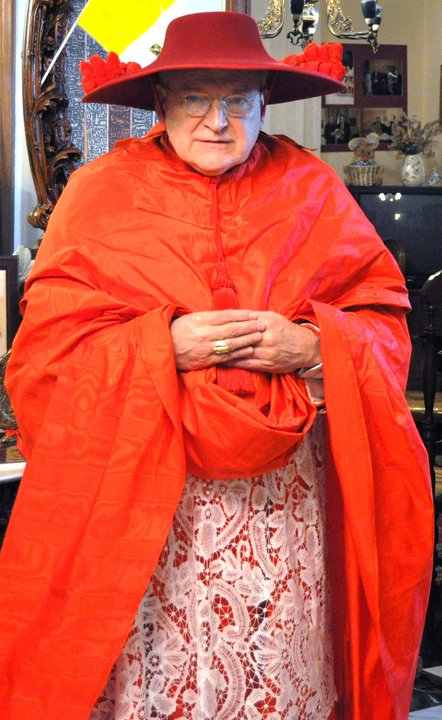 Klyftan inom katolska kyrkan mellan traditionalister och reformkatoliker blir allt djupare. Med kardinal Burke i spetsen har ytterligare en kardinal och 3 biskopar från Kazakstan undertecknat
en sk Sanningsdeklaration i 40 punkter som vänder sig mot "några av de vanligaste felaktigheterna i våra dagars kyrka" och man har nu även startat en namninsamling som stöd för "Sanningsdeklarationen" som kan läsas i sen helhet i länken nedan.   Deklarationen vänder sig bla mot all form av ekumenik och interreligiös dialog och innehåller farliga formuleringar 
vad judendom beträffar…..förutom alla de vanliga förbuden vad sex-och samlevnad beträffar inklusive förbud för frånskilda och omgifta katoliker att gå till kommunion.
"Declaration of the truths relating to some of the most common errors in the life of the Church of our time " https://www.lifesitenews.com/images/loca"l/Declaration_Truths_Errors.pdf
Undertecknarna är
Cardinal Raymond Leo Burke, Patron of the Sovereign Military Order of Malta Cardinal Janis Pujats, Archbishop emeritus of Riga
Tomash Peta, Archbishop of the archdiocese of Saint Mary in Astana
Jan Pawel Lenga, Archbishop-Bishop emeritus of Karaganda
Athanasius Schneider, Auxiliary Bishop of the archdiocese of Saint Mary in Astana
http://www.ncregister.com/daily-news/new-declaration-of-truths-affirms-key-church-teaching
https://www.lifesitenews.com/news/cdl-burke-bp-schneider-issue-declaration-of-truths-to-correct-rampant-doctrinal-confusion-in-church?utm_source=LifeSiteNews.com&utm_campaign=ae2476b1cc-Daily%2520Headlines%2520-%2520World_COPY_511&utm_medium=email&utm_term=0_12387f0e3e-ae2476b1cc-404178453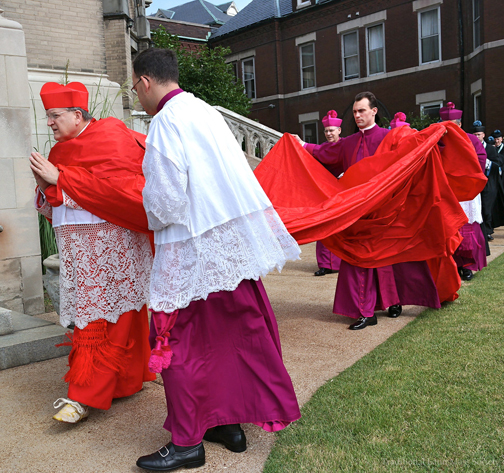 // Irène
PS Kardinal Burkes Sanningsdeklaration om "de vanligaste felaktigheterna i dagens kyrka" leder tankarna till påve Pius IX 1864 Syllabus Errorum av 80 irrläror i tiden. http://www.rosingsdigitalpublications.com/pius_ix_pope_quanta_cura_and_the_syllabus_of_errors.pdf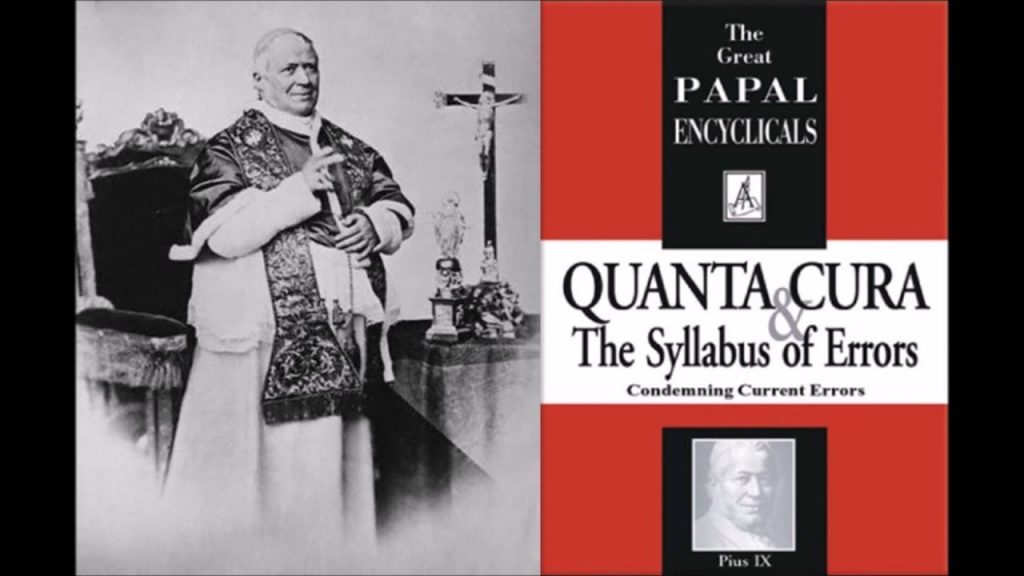 Noterar att Katolsk Observatör – kardinal Burkes och biskop Schneiders största fan-club i Stockholms katolska Stift – åtminstone inte ännu och åtminstone inte offentligt har visat sin stora tillgivenhet och sympati för detta alternativa Läroämbete…
Undrar om Ulf och Birgitta Ekman tänker skriva på namninsamlingen med tanke på deras stora entusiasm för Kazakstans biskopar som de så gärna ville dela med sig av i Katolskt Magasin förra året efter sin rundresa i Kazakstan……..
http://www.katolskvision.se/blog/?p=24815
Leave a Reply